<! -- do not edit == >
<! -- do not edit == >
<! == main contents column ==>

Relocations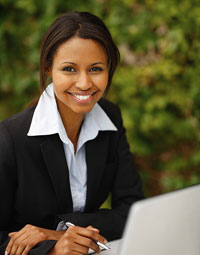 Welcome to PNG.

As the capital of Papua New Guinea, Port Moresby is the gateway to the most amazing adventures and absolutely breathtaking destinations you will ever come across. However, it is also a city of extremes and can be hugely daunting and unnerving for people moving here for the first time. By being properly introduced to PNG and it's culture you can alleviate the stress that moving to PNG can bring.

Select PNG's local knowledge and experience will assist you in the following areas to make your transition to PNG an easy and enjoyable one.
Home searches:
We will search the market and short-list the best properties to suit your family's requirements. We will also arrange for site inspections and assist with the lease documentation.

Education:
We will assist in arranging interviews, orientations and enrolments for your children's education requirements with appropriate schools whether it is pre-school, primary school, high school or university.

Medical:
We will ensure you are fully informed on what medical services are available this will include a meet and greet with a physician along with a tour of the facility.

Social and networking:
We will introduce you to other expatriate families already settled and to various sporting and recreational clubs in and around town. We will also give you advice on 'where to' and 'where not to' go in relation to evening entertainment spots and the best restaurants for eating out. We will also give you options for other smaller clubs that are not listed for example Mah-jong, arts and crafts, local theatre, ladies golf, water skiing, sailing, walking groups, art classes, baby group even belly dancing lessons!
<! -- PAGE CONTENTS ENDS HERE -->
<! -- do not edit == >
<! == right column ==>

Other stuff you might need help with:
Hairdressing, massage therapists, manicures, pedicures
Domestic help known locally as "Haus Meri's". Haus Meri's are a wonderful thing in PNG they generally live off site and their services normally include washing, ironing, cleaning and babysitting rates are extremely reasonable
Banking procedures
Car purchase
Driver's licence
Removalist and unpacking services
Local markets
Contact us now
Allyson Young
Managing Consultant
P.O. Box 177
Port Moresby NCD 121
Papua New Guinea
Tel/Fax: +675 321 1416
Mobile: +675 7694 9796
<! -- do not edit == >
<! -- do not edit == >